Hammer Club (kids)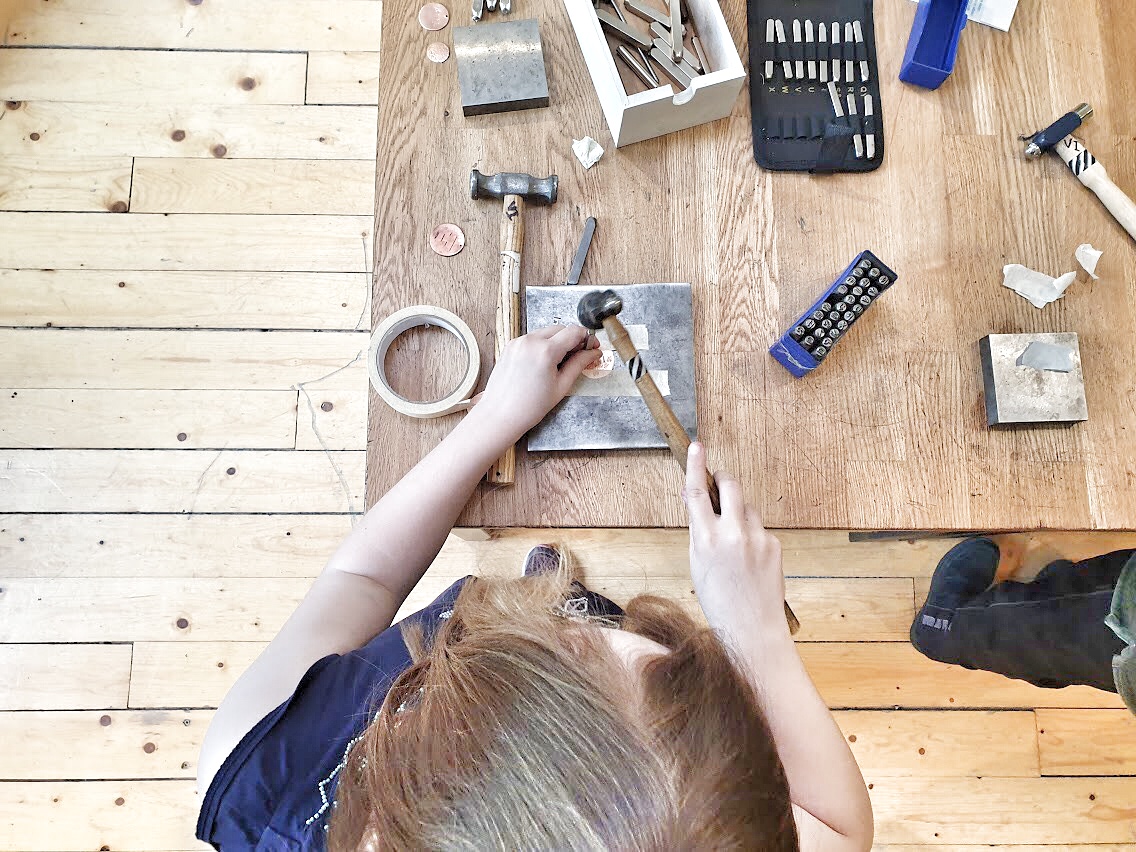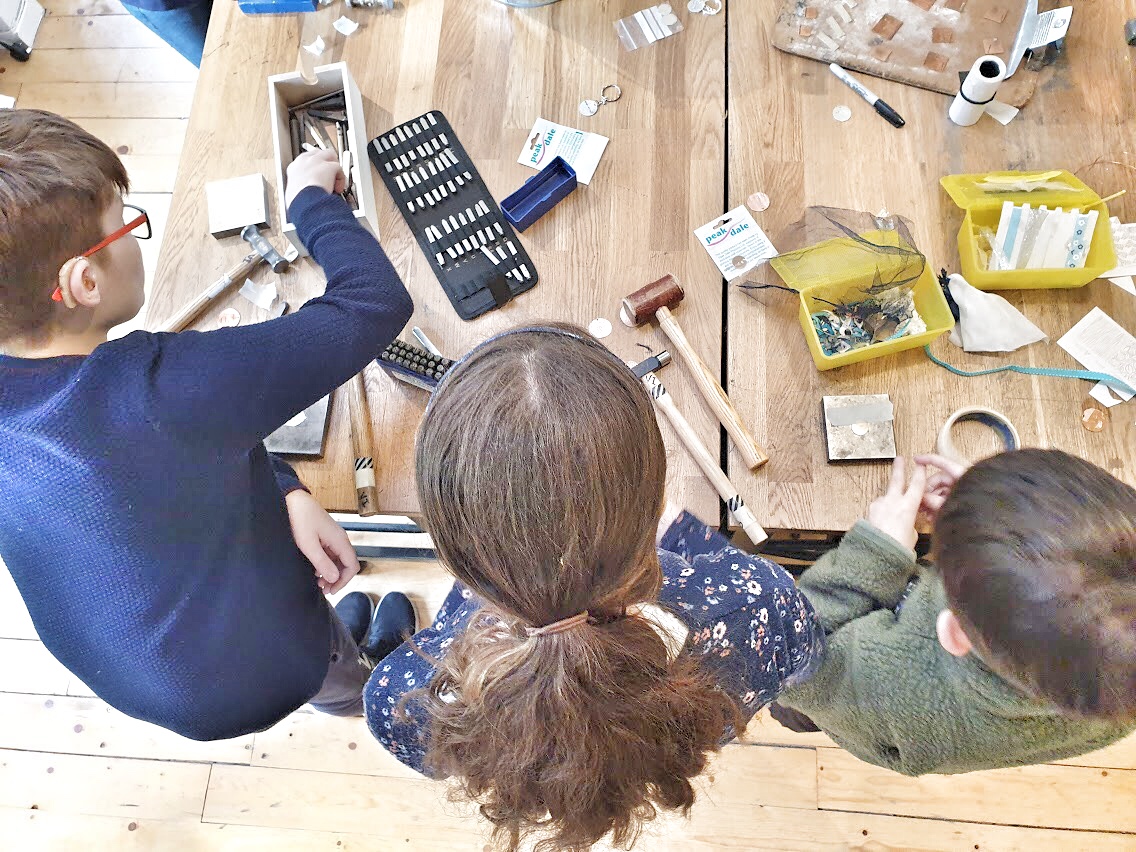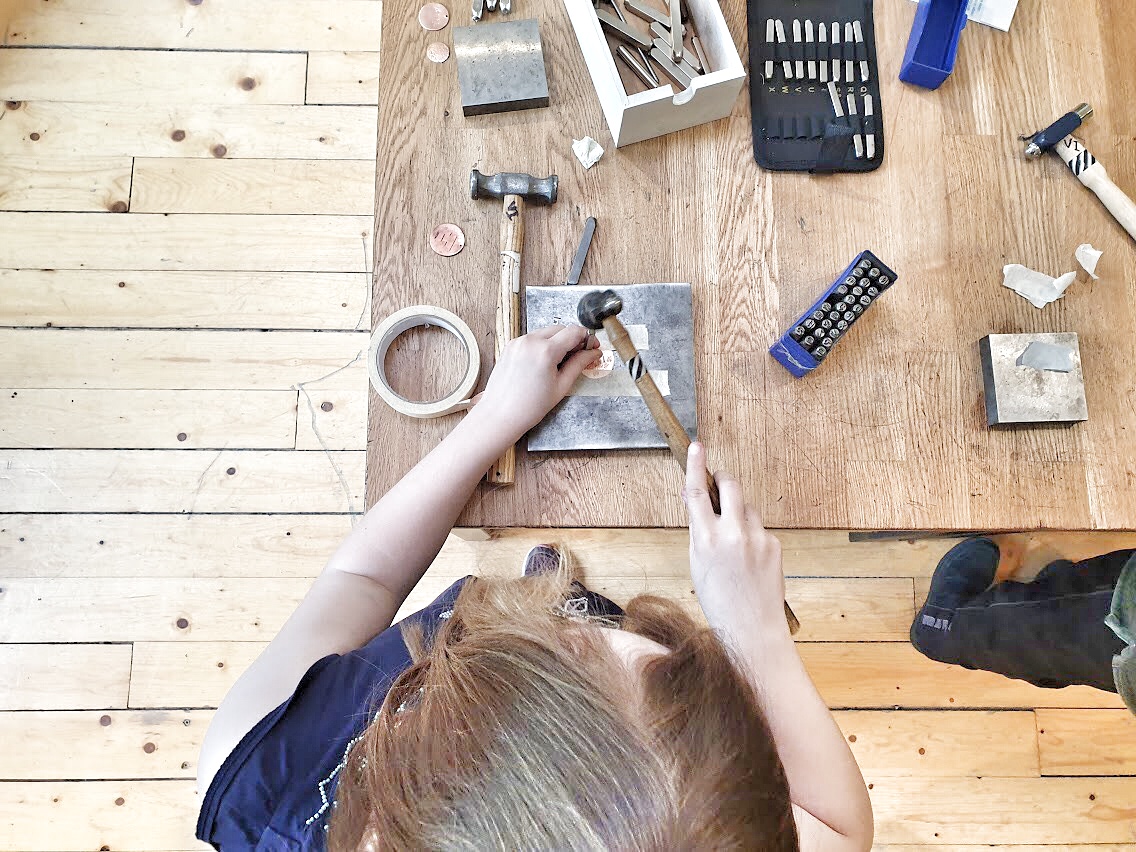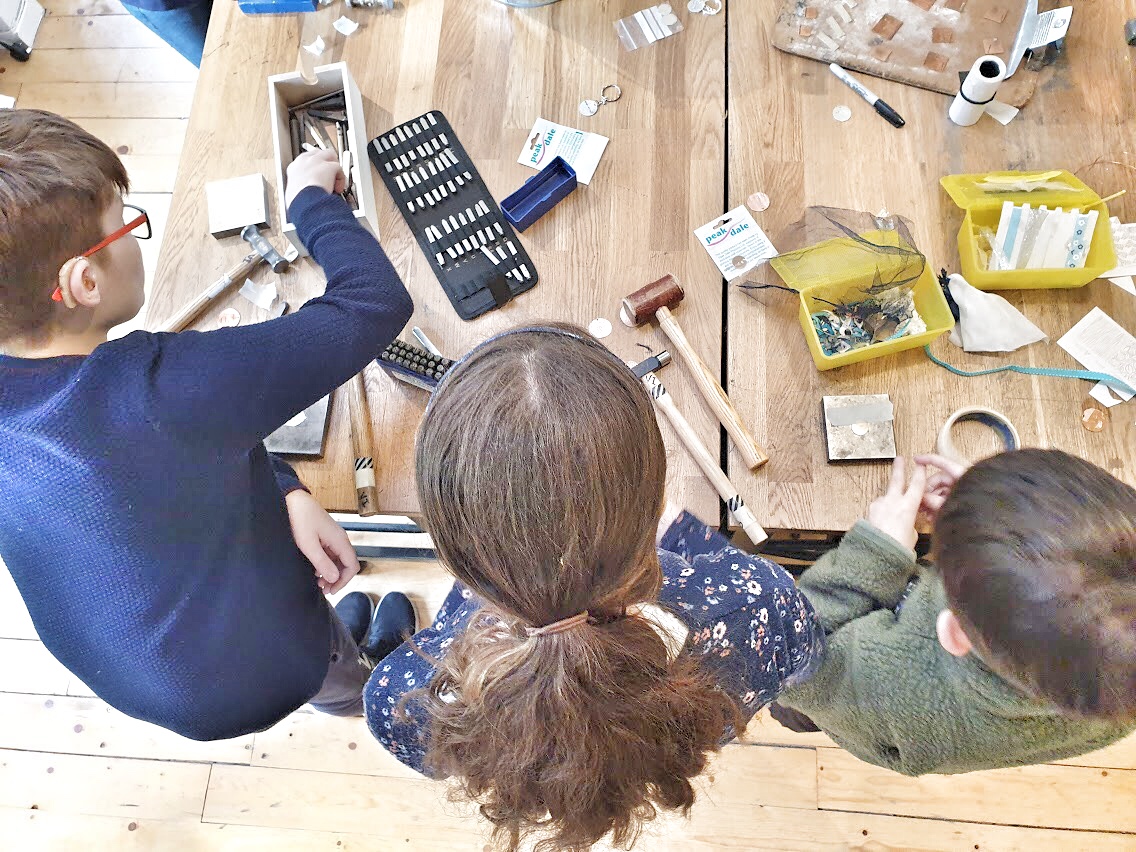 Hammer Club (kids)
Brand new to 2019, we are now welcoming children into the Vanilla Ink workshop! Kids can come in to have fun with our Hammer Club, learning how to make a copper keyring or a charm.

When you bring a friend or friends you each get 10% off! Just enter BFFS2019 at the checkout to apply the discount.
We have two age groups for these classes:
8-12 year olds and 12-16 year olds.
All tools and materials are provided with an unlimited amount of juice and biscuits.
Chose from the drop down menu which class you would like to attend. We also can arrange for private parties with a maximum of 5 children.
**please note classes may be cancelled due to lack of attendees. In the unlikely event, you will be fully refunded and notified the day before the class is scheduled. If you can not attend the class but someone you know can take your place then please let us know ahead of the class, we can only refund the class if there is at least 3 days notice**
1 1/2 hour class
Saturday or Sunday
Select your chosen date below.
Vanilla Ink Jewellery School
Mercat House
19 Argyle Court
The Hidden Lane
1103 Argyle Street
G3 8ND
All prices are inclusive of VAT
Good eyesight and hand dexterity is a must.